Poker Tournaments for Everyone: From Beginners to Pros
February 3, 2020
108 Views
Many poker players dream of sitting as the ultimate winner in prestigious poker tournaments like the World Series of Poker or the World Poker Tour. How do you make it to these kinds of poker championships? By participating in other poker tournaments.
One piece of advice often given to new poker players is to start playing against others right away. It is through facing other poker players that players will gather insights and shape their poker style. Any poker player can sign up for a poker tournament.
However, it can be helpful to understand the difference between various poker tournaments to more easily find a tournament at the right skill level.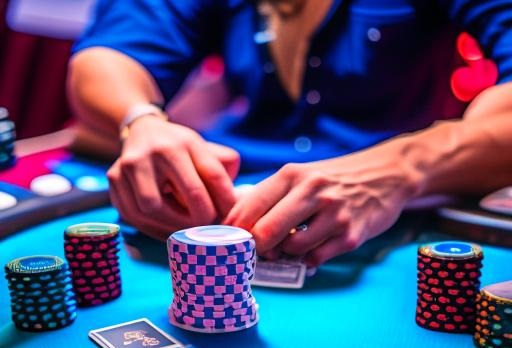 Multi-table tournaments
Multi-table tournaments, often abbreviated as MTTs (Multi-Table Tournaments), are suitable for those who are new to tournament play and want to build their bankroll.
MTT tournaments are held in various poker variants, with Texas Hold'em being a common one. Each table can accommodate up to ten poker players, and the rounds are relatively quick to play since each player receives only two pocket cards.
A multi-table tournament is divided into different phases, including an early stage, middle stage, bubble stage, prize stage, a final table, and heads-up play. These tournaments can involve any number of poker players.
New players can join the tournament at any time, and everyone pays the same buy-in. After each round, the remaining players move on to a new table. This allows poker players to build a substantial bankroll.
An advantage of multi-table tournaments is that they don't have just one winner. Typically, 10 to 15% of poker players in the tournament will finish with a prize. The drawback of this format is that it's impossible to predict how long it will take to complete.
It's not uncommon for multi-table tournaments to last up to 12 hours. If you leave the poker tournament prematurely due to time constraints, you forfeit your bankroll and lose.
This tournament format is suitable for both semi-beginners and experienced poker players. Semi-beginners have a chance to face various types of poker players and can develop their skills as they progress through the poker tournament.
Sit & Go
Among all the poker tournaments available online, Sit & Go is one of the most common and widely played. As the name suggests (sit and go), this type of poker tournament has a straightforward format. When the seats at the table are filled, the poker tournament begins.
There can be anywhere from six to nine poker players at each table. Many poker variants are played, ranging from turbo poker to knockout poker. It's a good idea to find out the rules of the poker tournament before signing up. The buy-ins are relatively low, but so are the prizes.
In other words, it's not a competition where the winner walks away with a huge prize pool. It's a great tournament format for those who want to develop their poker skills and prepare for the next level.
Sit & Gos are the ultimate beginner tournaments. They are usually inexpensive to enter. They don't take much time to play, and the duration depends on the number of players, which can range from two to 360. It's a great way to learn how to analyze the game and observe how others play.
It gives players a chance to learn the importance of positioning around the poker table and when it's good to play aggressively, passively, or fold in different phases and situations.
Most poker players have started their tournament careers in Sit & Gos and then moved on to MTT (Multi-Table Tournaments) and satellite tournaments, which are generally considered more exciting and have larger prizes.
Satellite Tournaments
As mentioned earlier, all poker tournaments are open to all poker players, regardless of their level. However, in satellite tournaments, players should be prepared to face potentially more aggressive opponents.
This is especially true when the prize is a seat in another poker tournament with a higher buy-in. It could be a seat in another satellite tournament or a live poker event. In satellite tournaments, the winner does not receive cash prizes but rather a ticket to another tournament.
Satellite tournaments are played in various poker variants, but the most common ones are Texas Hold'em and Omaha. Both of these variants can be played in hi, lo, or hi/lo formats.
The buy-in for a satellite tournament is relatively low, at least in the initial rounds. Satellite tournament structures can vary, with some being a single tournament where players pay an entry fee and play until the final table.
Others may involve multiple stages, where winners from the first round must pay a higher buy-in to advance to the next stage. It's impossible to predict how long a satellite tournament of this type will last, as it depends on the number of participants, which can range from dozens to several hundred.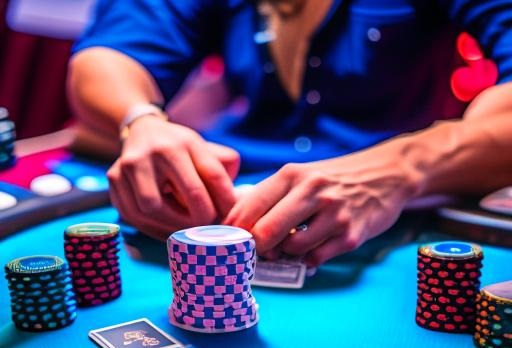 Satellite tournaments gained prominence in the early 2000s and are said to be one of the driving forces behind the poker boom. In 2003, a poker player named Chris Moneymaker won the World Series of Poker (WSOP) main event after qualifying through a satellite tournament.
This victory sparked a surge in interest in online poker, and the number of players eager to participate in the "poker World Cup" significantly increased following his participation and victory.
Thanks to Moneymaker's rise to fame and the subsequent poker boom, satellite events have become a goal for poker players aspiring to turn professional and advance to the biggest poker tournaments like WSOP and the European Poker Tour (EPT).
Satellite tournaments are not typically considered beginner-friendly, especially when the prize is a seat in one of the major poker tournaments. However, there are satellite tournaments with alternative prizes or seats in smaller poker events that can be more suitable for players at a lower skill level. It is advisable to check the prize structure before entering a satellite tournament.
While multi-table tournaments, sit & go's, and satellite tournaments are three of the most common tournament formats, they are by no means the only options. Although most tournaments are open to all poker players, it's a good idea to consider which poker tournament aligns with your experience level.
For novices, experimentation is key. While you can learn a lot from tips and poker books, gaining experience and developing your poker style ultimately comes from participating in poker tournaments and actively playing the game.